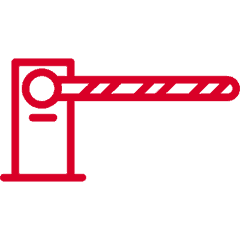 We offer complex customs brokerage service:
Carrying out customs clearances under the transit procedure as well as under the release for circulation procedure and export procedure.
Customs clearances under the simplified procedure with deferred VAT payment.
Paying customs duties, tax obligations and other charges related to declaring goods in the Customs Office on behalf of our customers.
Submitting collaterals for customs debt under the transit procedure and release for circulation procedure.
All other customs trade procedures (bonded warehouse procedures, temporary customs clearances, inward and outward processing procedures).
Personal effects customs clearances.
Legalizing of commercial documents.
Arranging certification from Sanepid (Sanitary and Epidemiological Inspection), WIOR (Regional Inspectorate of Plant Health and Seed Inspection), Wijhars WIS (Regional Agricultural and Food Quality Inspection).
Obtaining import licenses from Ministry of Economy.
Preparing INTRASTAT declaration.
Filling Certificate of Origin, EUR.1, Certificates of Origin, A.TR, documents INF T5 and applications WPR1
Fiscal Representation in all EU countries.
Declaring goods for inspection by the aforementioned authorities to obtain documents necessary to trade in those goods in Poland.
Choosing a customs broker is an important decision and can often mean the difference between an on-time shipments and costly delays

Call us
+48 58 728 21 21

Write to us
office@pfc24.pl